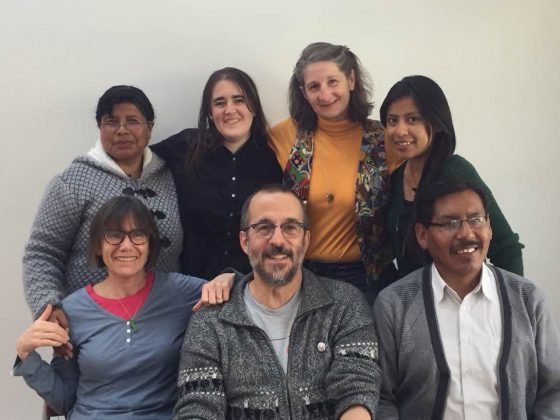 Congratulations to the inaugural members of the FWCC Traveling Ministry Corps! In the 21st century, inter-visitation is an important way to realize our vision of a thriving and integrated network of Friends woven together in transformative faith.
The South American members are Agustina Callejas, Estefany Vargas, and Hector Castro (National Evangelical Friends Church INELA Bolivia). The North American members are Debbie Humphries (New England YM), Emily Provance (New York YM), Chuck Schobert (Northern YM), and Julie Peyton (Northwest YM).
Over the next two years, the Friends who serve in the Traveling Ministry Corps will visit Friends meetings and churches in yearly meetings other than their own and offer one of the following:
Facilitate a weekend workshop on a topic of mutual interest to the meeting and the minister
Bring a message and organize worship sharing after a weeknight potluck
Attend a regularly scheduled worship service.
Write a letter of encouragement and pastoral care, particularly to meetings who were just outside the travel route or who may be wary of receiving a visitor.
Their initial training retreat will be in March, just before the Section Meeting. More information about each of them will be available soon on our website. In the meantime, if your church or meeting would like to request a visit from any of them, please fill out the form on our website!