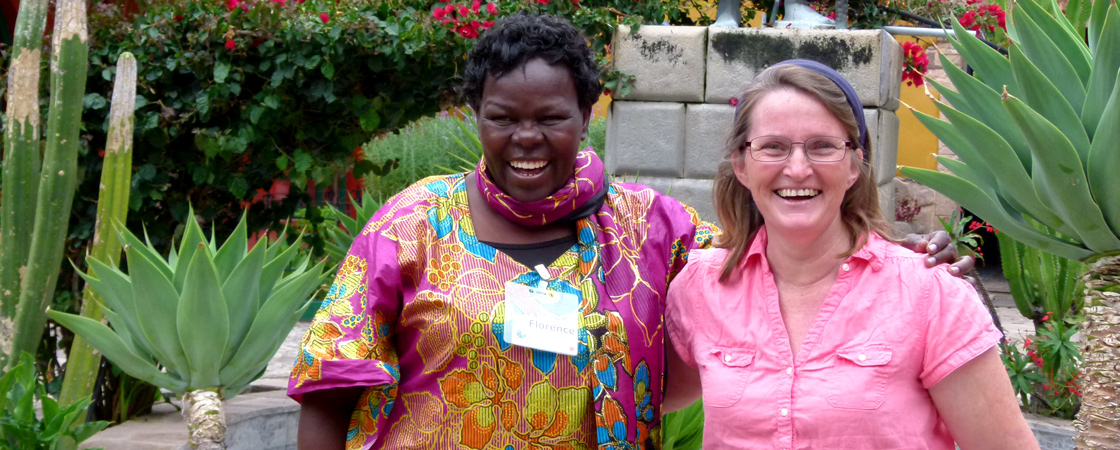 Giving
Support this Life-Transforming Organization!
Dear Friends,
I have just finished participating in the final events of our first-ever virtual Section Meeting. The meeting was a great success. It enriched the spiritual lives of a record number of attendees from across the Americas, enabled them to connect with new and old f/Friends, and provided them with new ideas and experiences and a renewed optimism regarding the future of the Religious Society of Friends and our ability to make our world a better place for all of us. If you attended, I hope you also found the Section Meeting inspiring.
FWCC has been an important part of my personal spiritual journey and that of my late wife, Nancy Wallace, who first introduced me to this life-transforming organization. My involvement with FWCC has helped me distill spiritual truth from the words and practices of Quakers of every stripe. Larger gatherings like the Section Meeting, which bring together broader and more diverse groups of Friends, have been powerful and spiritually enlightening. I have learned a great deal from Friends throughout the Section, in fact throughout the world, for which I'm incredibly grateful. And I know Nancy felt the same way.
Thanks to your support, FWCC's Section of the Americas has strengthened its work over the past few years to connect and nurture Quakers in the Americas and globally. I am happy to be a part of a growing hopefulness in the world, and I feel blessed to serve as Clerk of the Section as it charts its exciting course for the future. Your continued generosity will enable us to do even more in the coming months and years.
We are using the Section Meeting's theme and subthemes as the main topics of our work for the near future. We are, indeed, "Here for just such a time as this."
Friends are providing pastoral care for one another in this difficult time. Friends are using new forms and methods to do God's work, enabling good ideas to spread across the branches of Friends and across geographic and cultural differences. This includes the massive adoption of online technology for worship and business, which we used extensively in the last year, culminating with the Section Meeting. We are supporting the translation of traditional texts and new ideas into other languages, especially from English into Spanish. We would like to support these endeavors even more.
In the near future, we hope to be able to support the creative, energetic members of the Traveling Ministry Corps in offering a series of large online conferences for different audiences, young adults, children, women, men, but in a bilingual fashion this year instead of Spanish only as in the recent past. We are encouraging them to address the themes that the Section Executive Committee has discerned for our programs - in the successful format that they have developed.
We will need significant funds in order to accomplish these goals, and to continue to fulfill our vital mission. Please help us maintain our work as our staff and volunteers work from home to connect all branches of Friends by making a generous donation today! Please consider a gift of $100, $250, $500, or whatever you can afford.
Please donate generously today! As you do your part to make the world a better place, know that FWCC is doing its part to create the Quakers the world needs, now more than ever.
Thank you for your continuing financial support, your prayers, and your service to FWCC and Quakerism. YOU are the Friends World Committee!
Wishing you many blessings,
David Shiner
Clerk, FWCC Section of the Americas
Donate Now
Donate Online Download Form Donating Securities - Instructions Donating Securities - Form
EIN: 23-1353362
Mailing Address
Friends World Committee for Consultation Section of the Americas
1506 Race Street
Philadelphia, PA 19102
---
Sustainers
Help your support of FWCC go further, while making contributing easier. Consider becoming an FWCC Sustainer with our automated giving program. When you register, your gift is transferred automatically from your bank or credit card to the FWCC on a monthly or quarterly basis. With this program you can eliminate check writing, bank fees and postage costs.
Advantages
You provide FWCC with steady income all year long
You receive only one appeal letter a year
You can spread your tax-deductible contribution over the entire year
We reduce our administrative costs for fundraising and processing donations
Frequently Asked Questions
How does the automatic gift plan work?
You can have a set amount transferred from your bank account, or from your VISA, Mastercard, or Discover card to FWCC on a monthly or quarterly basis.
How can I increase or decrease my gift amount?
Just contact FWCC and tell us your new amount.
Will I have a record of my contributions?
Besides your monthly checking account statement showing the date and amount of the transfer to FWCC, we will send you a year-end statement listing your donations.
What if I change my mind?
Just write us if you want to stop the automatic transfers or if you move or change banks. To change or cancel authorization, please let us know 15 days in advance of a scheduled transfer date.
How much can I give each month?
Any amount, but the minimum for processing efficiency is US$15 per month.
Can I donate from outside the United States?
We can accept international credit card transactions. Direct bank transfers must be drawn from US banks.
---
Charitable IRA Rollover/Qualified Charitable Distribution
A TAX-SAVING WAY TO SUPPORT FWCC
If you are 70½ years old or older, you can take advantage of a simple way to support FWCC and reduce your taxable income at the same time, even if you don't itemize your deductions on your tax return.
At the end of 2015, legislation was enacted making the "IRA Charitable Rollover" a permanent gift option. With this strategy you can give to FWCC or other qualified charities directly from your IRA without having to pay income tax on the distribution. This is especially important now that the standard deduction has doubled, since many older taxpayers will no longer benefit from itemizing their deductions, including charitable contributions.
If you have not taken your required minimum distribution for the year, an IRA charitable rollover gift can satisfy all or part of that requirement. You can designate the distribution to one organization or split it between several, and these transfers generate neither taxable income nor a tax deduction, so you realize a tax benefit even if you are using the standard deduction.
One catch: to make an IRA charitable rollover gift you must be at least 70 ½, and you must arrange with your IRA custodian or financial institution to make the gift directly to FWCC or another charity—you cannot first take the distribution from your IRA and then distribute the proceeds yourself. If you are interested in knowing more and/or would like to take advantage of this strategy for giving to FWCC, please contact Robin Mohr at robinm@fwccamericas.org to discuss the simple steps involved.
---
Financial Resources
Donating Securities
Legacy Giving
---
Get involved
Find out how you can help FWCC and your local meeting