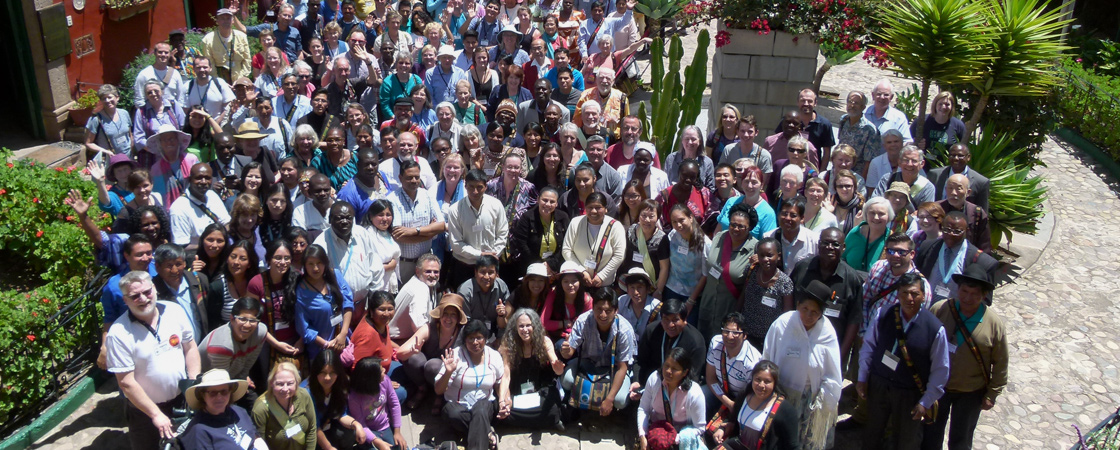 Traveling Ministry Corps
Share your Ministry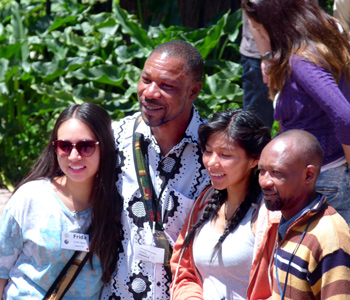 In the 21st century, the traveling ministry is an important way to realize our vision of a thriving and integrated network of Friends woven together in transformative faith. Our goal is still to further draw the strands of Quakerism in the Americas together into the rich tapestry that is the Religious Society of Friends.
Most recently, the Section of the Americas is organizing a volunteer corps of Spanish- and English-speaking Friends, to send as traveling ministers throughout the Section, crossing Yearly Meeting lines and other divisions among Friends.
FWCC will accept applications from Friends who express concerns that are deeply rooted in the Spirit, and who can transcend differences and division to seek broader unity in the Light. FWCC will provide training, support, and accountability for those Friends who are chosen to travel in this ministry. Funding is available to support the travel expenses of the members of the traveling ministry corps. Local Friends Churches, Monthly and Yearly Meetings in the Americas that are affiliated can request a visitor.
QUAKERSPEAK: WHY TRAVELING MINISTRY IS VITAL FOR QUAKERS IN THE 21ST CENTURY
In this QuakerSpeak - FWCC Video, Friends explore the time-tested practice of Quaker traveling ministry, still a powerful tool for Friends meetings to "renew their minds and wake up"
MEET THE TRAVELING MINISTRY CORPS
We are pleased to announce the Spanish-speaking members of the 2018 Traveling Ministry Corps! Please join us in congratulating Beatriz Apaya (INELA Bolivia), Oscar Eduardo Rodriguez Merino (El Salvador Yearly Meeting), Elvis Ivan Calderon Morales (Embajadores Amigos Guatemala), Yulieed Avela (Mexico), Jonatan Mamani (INELA Bolivia), and Maria Virginia Jalire Pisque (INELA Bolivia).
Click on the link below for more information and brief bios of each member of our 2017 and 2018 cohorts. TMC members are ready to pay a visit to meetings across the Section. See below if your meeting or church would like to request a visit.
2018 Spanish-speaking Traveling Ministers
2018 English-speaking Traveling Ministers
APPLY NOW
For more information about how to become a member of the Traveling Ministry Corps, download the application below. Mandatory training for new members of the TMC will be held March 18-21, 2019 in Kansas City, Missouri, USA. The first round of applications is due by September 30, 2018. Please send applications and questions to travelingministry@fwccamericas.org
REQUEST A TRAVELING MINISTRY CORPS VISIT
Download the request form for more information on receiving a visit from a member of the Traveling Ministry Corps. Please email completed request form to travelingministry@fwccamericas.org.
Grants for Traveling in the Ministry
Friends World Committee for Consultation Section of the Americas offers financial assistance for members of Friends meetings in the Section of the Americas to follow leadings to travel in the ministry that do not fit into other institutional programs. Download the below PDF of the financial assistance guidelines.
---
Donate to Friends
Friends who would like to support this essential work of FWCC are welcome to make financial donations.