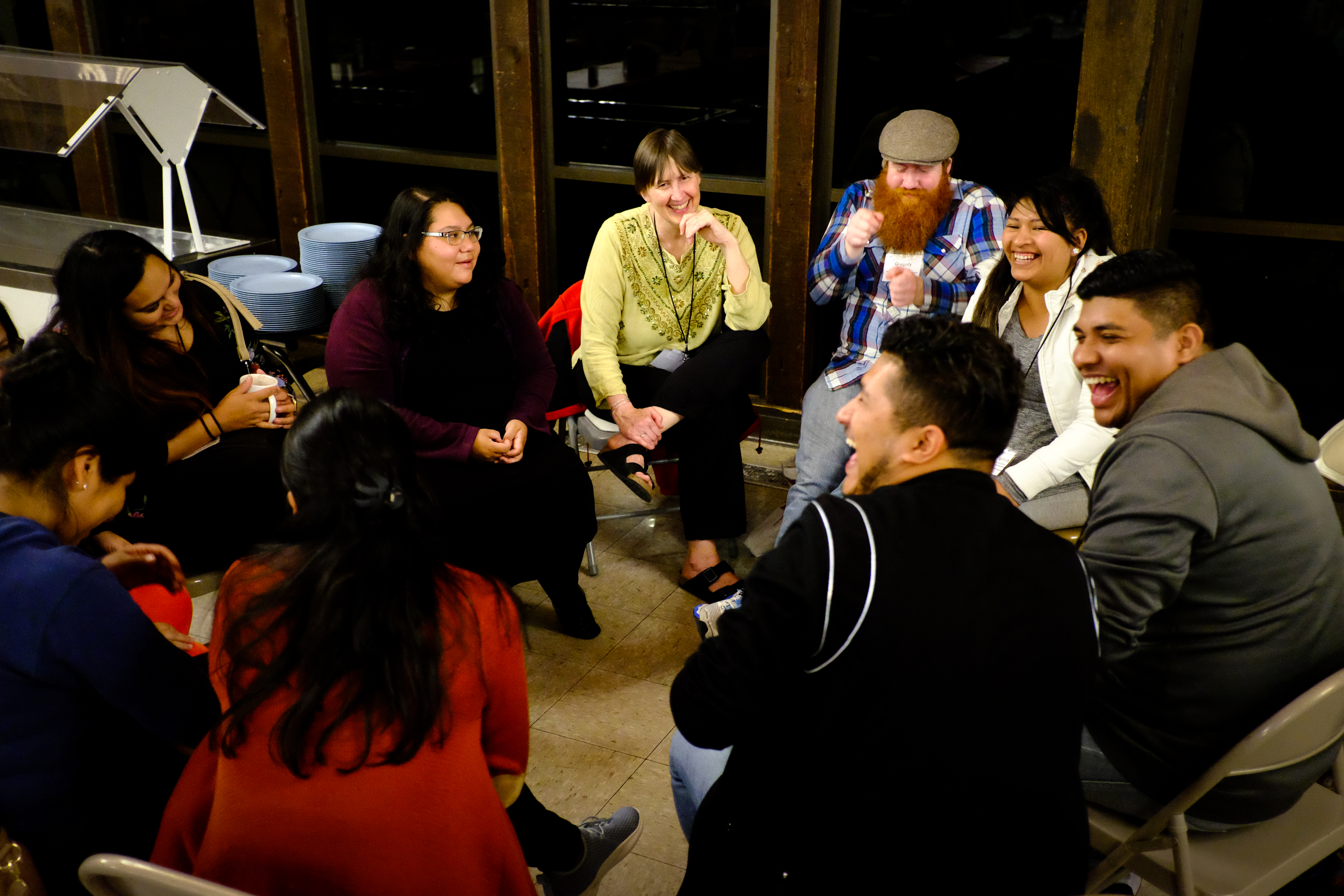 Traveling Ministry Corps
Invite a Traveling Minister!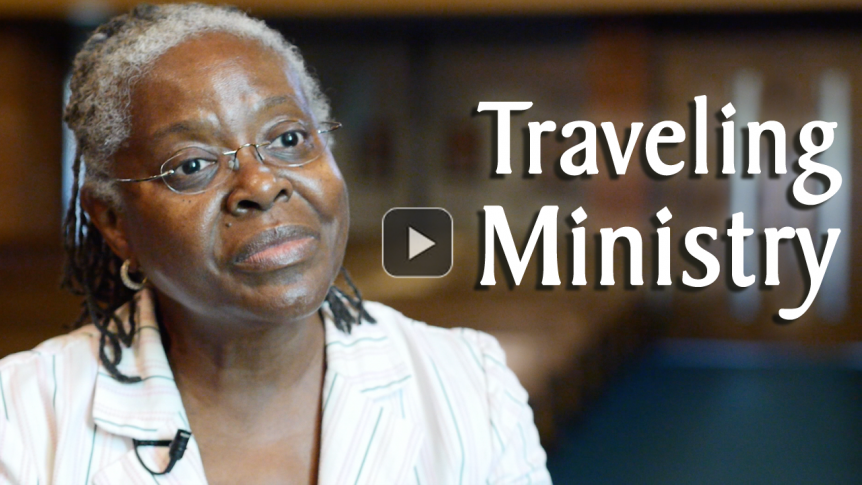 The Section of the Americas has organized a volunteer corps of Spanish- and English-speaking Friends, to send as traveling ministers throughout the Section, crossing Yearly Meeting lines and other divisions among Friends.
These traveling Friends share their own spiritual experience and sense of unity that is possible across the branches of Friends. They encourage Friends to learn from one another, and, following consultation and discernment with the local communities, proceed to minister through prayer, pastoral counseling and encouragement, religious education, or peace, justice and environmental concerns. Friends meet "face-to-face and heart-to-heart" to share both that which unites and that which divides them in the life of the Spirit. Open exchange builds understanding, respect, trust and love, and, with God's help, renews awareness of the worldwide family of Friends.
The Traveling Ministry Corps holds ongoing discernment for ways to carry out FWCC's mission among the Religious Society of Friends during the Covid pandemic. From this discernment, the cohort of ministers trained in 2020 is available through virtual means. First Day visitations, workshops, and retreats are a few possibilities. For more information or to schedule a visit, please contact travelingministry@fwccamericas.org.
Jerry is offering a Zoom meeting for any Spiritual Formation Group or any other group that has read and discussed his Pendle Hill Pamphlet #443 Individual Spiritual Discernment: Receiving, Testing and Implementing Leadings from a Higher Power . He can present new information that he has discovered since the pamphlet was published and answer questions from your reading and discussion. Jerry is starting to work with a small diverse group of Latin American Friends to discuss his pamphlet and their understanding of discernment.
Jerry is also available for zoom workshops on 1) "The Gathered Meeting" an essay by Thomas Kelly and 2) "Be still and cool in thy own mind and spirit and from thy own thoughts and then...." a letter from George Fox to Lady Claypool.
Jerry asks everyone to consistently and persistently pray for the four pandemics that are causing dis-ease and death worldwide--1) covid, 2) racism and all other bigotry, 3) climate change and 4) wealth inequity between the 1% and everyone else.
Minga is offering a workshop entitled "Finding Spiritual Centeredness in Times of Pandemic." This may include grief, self-care, and assertiveness.
Minga is also offering "Does Quaker communion occur on Zoom? New portals in times of a pandemic."
Mey hosts the the Open Heart Worship Group most weeks on Seventh Day. The online silent worship (expectant waiting/ unprogrammed worship) meets for one hour. A rotating team of Friends offers ministry before silent worship in the form of queries, music, and/or messages. After worship, fellowship is held. Anyone may join for part or the whole. Weekly announcements will be posted on the Facebook page Sink Down & Rise Up, http://facebook.com/sinkdownriseup. The Open Heart Worship Group standing web page is here: http://femestiza.com/open-heart-worship-group/.
The answer is YES!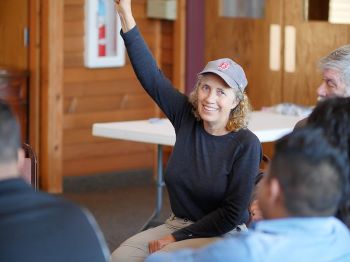 Can a traveling minister come visit my local, quarterly, or yearly meeting?
Can we request a specific traveling minister?
Can we work with the minister to determine the topic of focus and the format for his or her visit?
Can the traveling minister lead a workshop?
Can the traveling minister bring a message during programmed worship?
Can the traveling minister lead worship sharing on a pre-arranged topic?
Will FWCC pay for the minister's travel to my area?
Is the traveling minister trained to work with the wide range of Quaker theologies and practices?
Are the traveling ministers gifted in and passionate about serving in the ministry?
MEET THE TRAVELING MINISTRY CORPS
We are pleased to present our current members of the Traveling Ministry Corps. These Friends were trained in 2018 and 2019 and are currently available to visit meetings and churches across the Section!
2020 English-Speaking Ministers
2020 Spanish-Speaking Ministers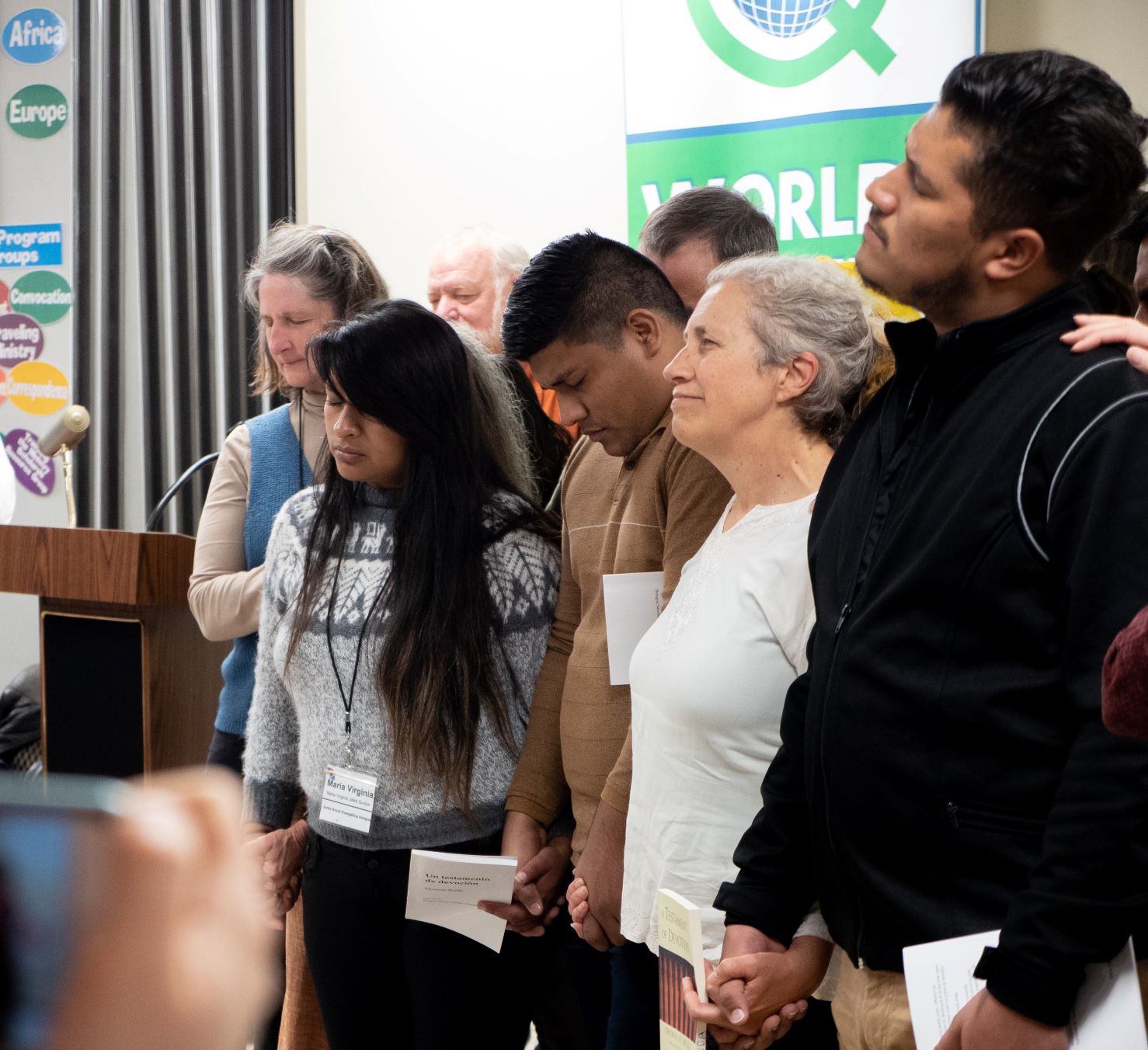 REQUEST A TRAVELING MINISTRY CORPS VISIT
The heart of the traveling ministry program is face-to-face visits by traveling ministers to local or regional groups of Friends. Take advantage of this opportunity to share with and learn from this inspired and energized group! Download the request form for more information on receiving a visit from a member of the Traveling Ministry Corps.
Check our Frequently Asked Questions.
Please email the completed request form to travelingministry@fwccamericas.org.
BECOME A TRAVELING MINISTER
Are you strongly led to offer the service of Ministry, healing, challenging and nurturing the diverse Society of Friends?
Are you willing to follow this leading further, being of service in Meetings and Churches or regional gatherings of Friends throughout the Americas?
The Traveling Ministry Corps offers the opportunity to serve in this work. Members of the Traveling Ministry Corps are chosen for their ability and commitment to work with diverse participants, their demonstrated ability to connect traditional practices with contemporary concerns, and their availability to travel across the Americas to meet with local communities.
FWCC supports the training and travel associated with this ministry. Applications for new traveling ministers are on hold due to the pandemic.
View an online webinar about the program and the application process here.
Please send any questions to travelingministry@fwccamericas.org
TRAVELING MINISTRY CORPS PROGRAM
The Traveling Minstry Corps program was initially developed in 2015. For more information about program and about the history of the Traveling Minstry corps, please see our Program Description.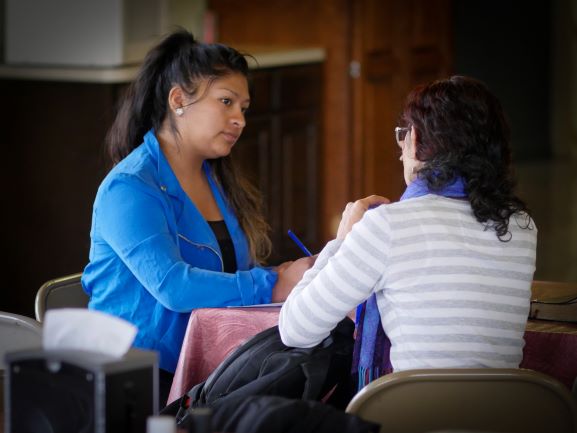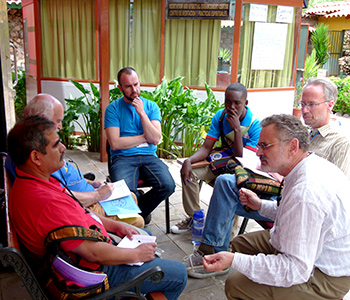 Grants for Traveling in the Ministry
Friends World Committee for Consultation Section of the Americas offers financial assistance for members of Friends meetings in the Section of the Americas to follow leadings to travel in the ministry that do not fit into other institutional programs. Download the below PDF of the financial assistance guidelines.
---
Donate to Friends
Friends who would like to support this essential work of FWCC are welcome to make financial donations.