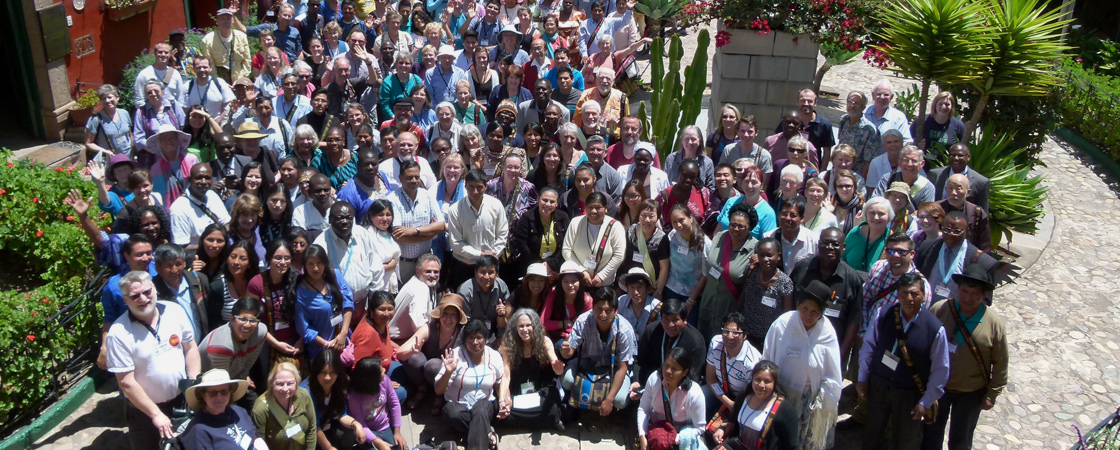 Traveling Ministry Corps
Invite a Traveling Minister!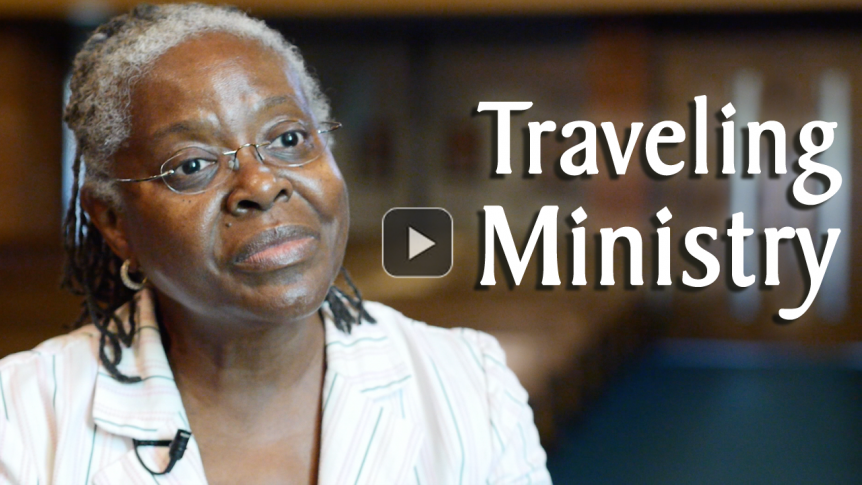 The Section of the Americas has organized a volunteer corps of Spanish- and English-speaking Friends, to send as traveling ministers throughout the Section, crossing Yearly Meeting lines and other divisions among Friends.
These traveling Friends share their own spiritual experience and sense of unity that is possible across the branches of Friends. They encourage Friends to learn from one another, and, following consultation and discernment with the local communities, proceed to minister through prayer, pastoral counseling and encouragement, religious education, or peace, justice and environmental concerns. Friends meet "face-to-face and heart-to-heart" to share both that which unites and that which divides them in the life of the Spirit. Open exchange builds understanding, respect, trust and love, and, with God's help, renews awareness of the worldwide family of Friends.
The answer is YES!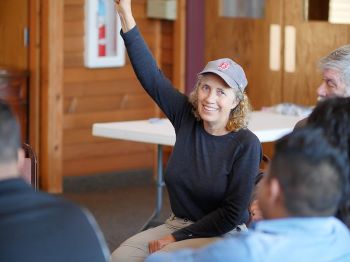 Can a traveling minister come visit my local, quarterly, or yearly meeting?
Can we request a specific traveling minister?
Can we work with the minister to determine the topic of focus and the format for his or her visit?
Can the traveling minister lead a workshop?
Can the traveling minister bring a message during programmed worship?
Can the traveling minister lead worship sharing on a pre-arranged topic?
Will FWCC pay for the minister's travel to my area?
Is the traveling minister trained to work with the wide range of Quaker theologies and practices?
Are the traveling ministers gifted in and passionate about serving in the ministry?
MEET THE TRAVELING MINISTRY CORPS
We are pleased to present our current members of the Traveling Ministry Corps. These Friends were trained in 2018 and 2019 and are currently available to visit meetings and churches across the Section!
2019 English-Speaking Ministers
REQUEST A TRAVELING MINISTRY CORPS VISIT
The heart of the traveling ministry program is face-to-face visits by traveling ministers to local or regional groups of Friends. Take advantage of this opportunity to share with and learn from this inspired and energized group! Download the request form for more information on receiving a visit from a member of the Traveling Ministry Corps.
Check our our Frequently Asked Questions.
Please email completed request form to travelingministry@fwccamericas.org.
BECOME A TRAVELING MINISTER
Are you strongly led to offer the service of Ministry, healing, challenging and nurturing the diverse Society of Friends?
Are you willing to follow this leading further, being of service in Meetings and Churches or regional gatherings of Friends throughout the Americas?
The Traveling Ministry Corps offers the opportunity to serve in this work. Members of the Traveling Ministry Corps are chosen for their ability and commitment to work with diverse participants, their demonstrated ability to connect traditional practices with contemporary concerns, and their availability to travel across the Americas to meet with local communities.
FWCC supports the training and travel associated with this ministry. Mandatory training for new members of the TMC will be held in late March 2020, exact dates and location TBD. If you are drawn to this work please follow the link for the application. Applications for new traveling ministers are open through September 30, 2019.
Online Q&A about the application process July 16th at 8pm Eastern time. Join us at https://zoom.us/j/568407316, or see Events for more details.
Please send applications and questions to travelingministry@fwccamericas.org
TRAVELING MINISTRY CORPS PROGRAM
The Traveling Minstry Corps program was initially developed in 2015. For more information about program and about the history of the Traveling Minstry corps, please see our Program Description.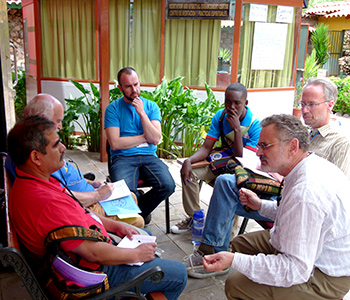 Grants for Traveling in the Ministry
Friends World Committee for Consultation Section of the Americas offers financial assistance for members of Friends meetings in the Section of the Americas to follow leadings to travel in the ministry that do not fit into other institutional programs. Download the below PDF of the financial assistance guidelines.
---
Donate to Friends
Friends who would like to support this essential work of FWCC are welcome to make financial donations.