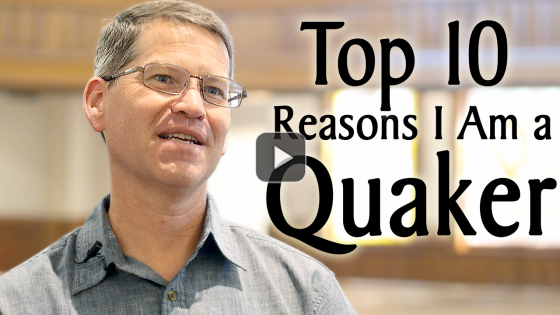 We are thrilled to share the newest installment of the FWCC Section of the Americas / QuakerSpeak series of videos, "Top 10 Reasons I Am a Quaker." This video features Gregg Koskela, pastor of the Newberg Friends Church in Newberg, Oregon. Click on the picture to view the video at QuakerSpeak.com.
Would you like to use these videos in your church or meeting's religious ed program?  You can find the materials specific to this video here. The Quaker Religious Education Community Practice guide is here.
It would really help us to keep improving these videos and materials if you would fill out our brief survey after using them in your religious ed classes!