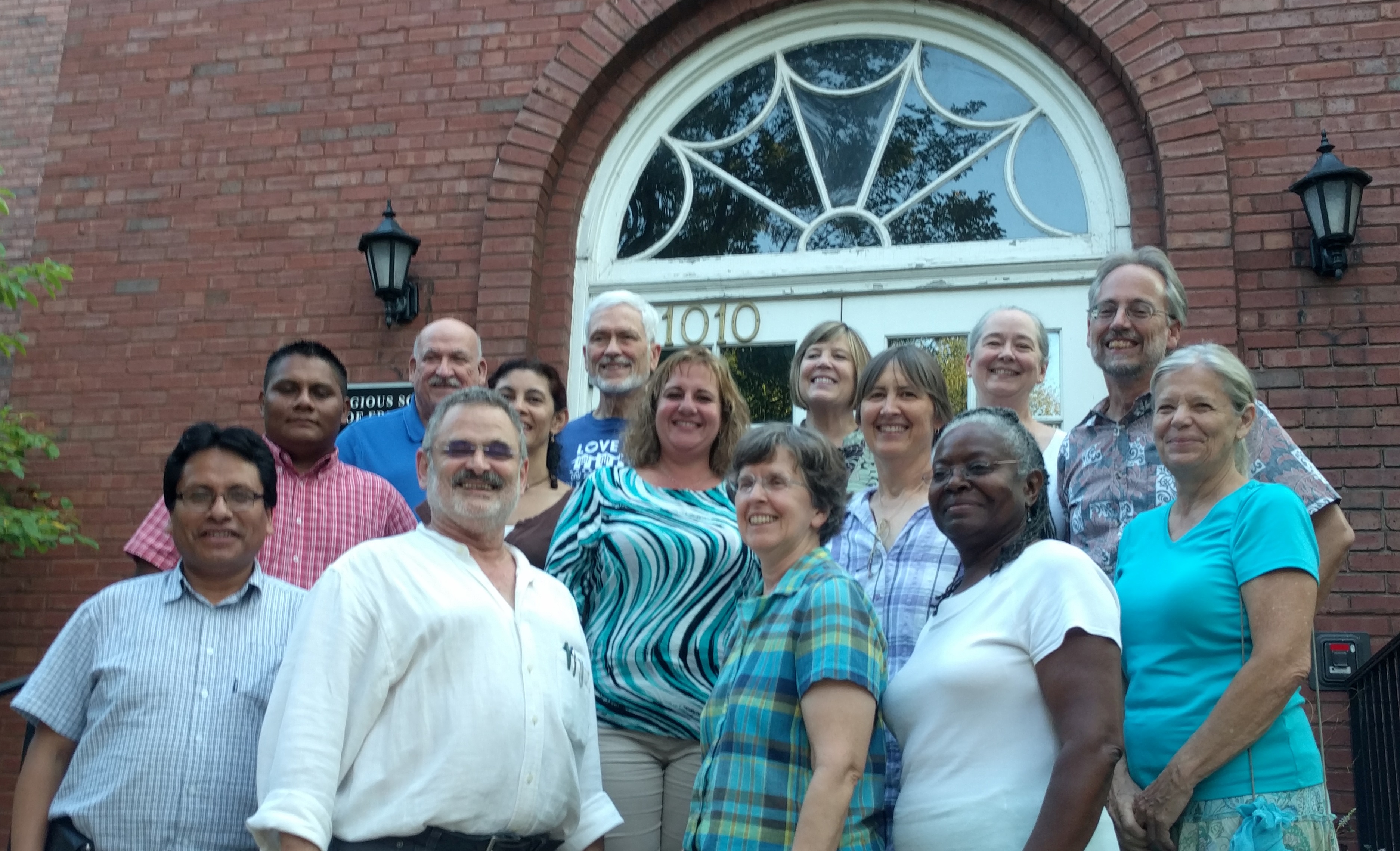 Our Leadership
FWCC Staff
---
Job Opening
Operations Manager
FWCC Section of the Americas has an opening for a full-time Operations Manager to work in our Philadelphia office. Please click here for the job details and how to apply.
---
FWCC Executive Committee
Benigno Sanchez-Eppler

Clerk, New England Yearly Meeting

clerk@fwccamericas.org

Kelly Kellum

Assistant Clerk, North Carolina Yearly Meeting (FUM)

Foote Lund

Recording Clerk, Ohio Valley Yearly Meeting

Kenya Casanova Sales

Assistant Recording Clerk, Yearly Meeting of the Church of the Friends (Quakers) in Cuba

Nancy Wallace

Treasurer, Illinois Yearly Meeting

Robert pierson

Intermountain Yearly Meeting

Timoteo Choque Vargas

INELA Bolivia

Raúl Pérez

El Salvador Yearly Meeting

Eduardo Diaz

Southeastern Yearly Meeting

Charles Kleymeyer

Baltimore Yearly Meeting

Nancyrose Logan

Southeastern Yearly Meeting

Gayle Matson

North Pacific Yearly Meeting

Gloria Thompson

New York Yearly Meeting
---
FWCC Section Contact
---
Friend Events
Meet Friends face-to-face and heart-to-heart.