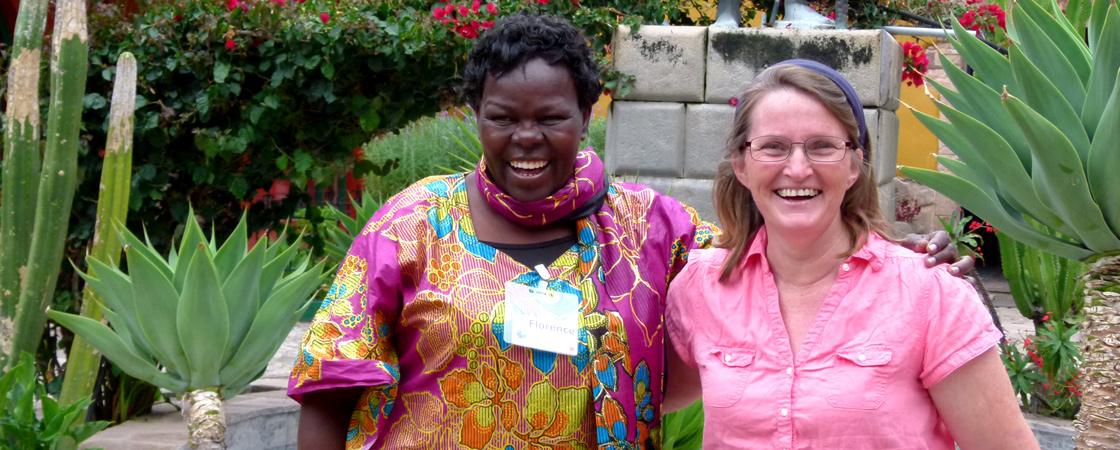 Giving
How do you connect with Friends around the world?
The Friends World Committee for Consultation, Section of the Americas has created many beautiful new tools for you this year. There's a shiny new website, packed with resources and an updated directory of meetings; a fresh and colorful brochure; five new FWCC-related QuakerSpeak videos and sample lesson plans creatively designed so that anyone can use them to tell the stories of our world-wide family of Friends.
On my first visit to the new website, I was struck by the great potential for collaboration with Quakers around the world. As I browsed, I was already imagining the ways we can put these new resources to use. The biggest thrill for me is taking these tools out of the box, sharing them with Friends, and allowing God to work through us, bringing connection and transformation across the Section and throughout the world.

I urge you to visit our new website and see the new tools for yourself!

The Friends World Committee, with God's guidance, allows Friends to cross boundaries, make connections and live the transformation. FWCC has changed my life, and is changing the world. This is the gift we are creating together: engagement leading to transformation.
Please join me in making a generous financial gift to the Section of the Americas so we can create more tools and ensure that they will be widely shared and well-used. Our growing toolbox helps us on our way. I see marvelous opportunities on the horizon!
Sincerely,
Chuck Schobert
Northern Yearly Meeting
Clerk, Representative Engagement Program Group
P.S. The web address is still www.fwccamericas.org You can also make a donation online.
Donate Now
Contributions can be made online or by downloading a donation form and mailing it to our office.
EIN: 23-1353362
Mailing Address
Friends World Committee for Consultation Section of the Americas
1506 Race Street
Philadelphia, PA 19102
---
Sustainers
Help your support of FWCC go further, while making contributing easier. Consider becoming an FWCC Sustainer with our automated giving program. When you register, your gift is transferred automatically from your bank or credit card to the FWCC on a monthly or quarterly basis. With this program you can eliminate check writing, bank fees and postage costs.
Advantages
You provide FWCC with steady income all year long
You receive only one appeal letter a year
You can spread your tax-deductible contribution over the entire year
We reduce our administrative costs for fundraising and processing donations
Frequently Asked Questions
How does the automatic gift plan work?
You can have a set amount transferred from your bank account, or from your VISA, Mastercard, or Discover card to FWCC on a monthly or quarterly basis.
How can I increase or decrease my gift amount?
Just contact FWCC and tell us your new amount.
Will I have a record of my contributions?
Besides your monthly checking account statement showing the date and amount of the transfer to FWCC, we will send you a year-end statement listing your donations.
What if I change my mind?
Just write us if you want to stop the automatic transfers or if you move or change banks. To change or cancel authorization, please let us know 15 days in advance of a scheduled transfer date.
How much can I give each month?
Any amount, but the minimum for processing efficiency is US$15 per month.
Can I donate from outside the United States?
We can accept international credit card transactions. Direct bank transfers must be drawn from US banks.
---
Financial Resources
Donating Securities
Legacy Giving
---
Get involved
Find out how you can help FWCC and your local meeting