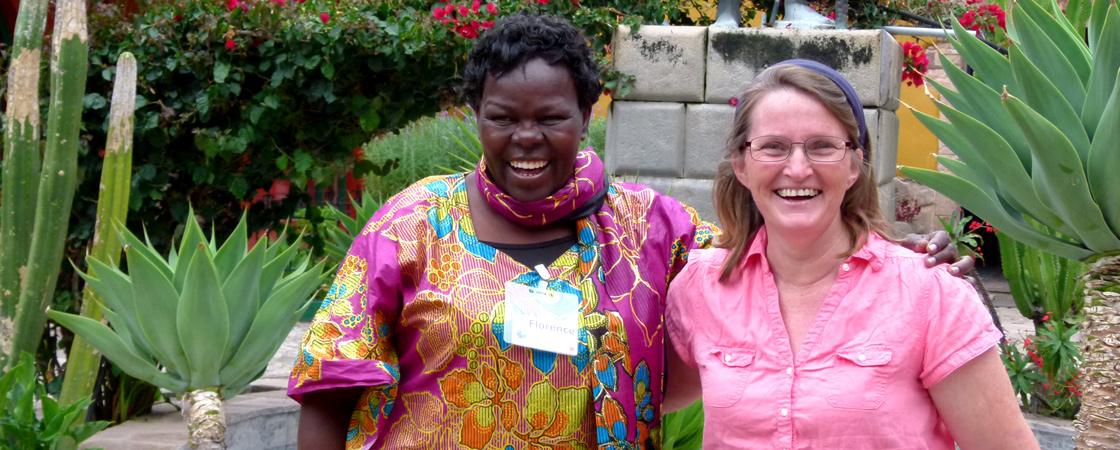 Giving
Some Unplanned Benefits of The Traveling Ministry Corps
Have you ever set out to accomplish one goal and found that you were actually achieving three other things all along? The 2018 Traveling Ministry Corps trainings were like that.
As planned, we gathered the new and returning ministers in Bolivia and the U.S. We had practice in public speaking and in deep listening. They're inspired and ready to go - I encourage you to invite them to your meeting or church very soon. You can read more about them in our e-newsletter or on our website.
But the less public benefits of creating this corps of ministers are just as important. Connections created by the visits to all the affiliated yearly meetings in Bolivia and Perú; introducing young leaders in Central America and Mexico to one another; the opportunity for a Cuban Friend to share his extraordinary spiritual gifts outside his small country; the collaboration on the public presentation with Pendle Hill in the U.S; the connections between women leaders across yearly meeting lines in Bolivia.
These are all immeasurable achievements. And they are all the work of FWCC.
Your gift makes this happen. Both to do the work and to tell the stories of the seeds of hope we plant, the friendships we nurture, the in-breaking of the Holy Spirit in the lives of ordinary Friends. Thank you for being part of the the Friends World Committee.
In Friendship,
Robin Mohr
Executive Secretary
P.S. Please give before the end of our fiscal year, April 30, 2018. Visit www.fwccamericas.org/donate to make a secure, online gift right away!
EIN: 23-1353362
Mailing Address
Friends World Committee for Consultation Section of the Americas
1506 Race Street
Philadelphia, PA 19102
---
Sustainers
Help your support of FWCC go further, while making contributing easier. Consider becoming an FWCC Sustainer with our automated giving program. When you register, your gift is transferred automatically from your bank or credit card to the FWCC on a monthly or quarterly basis. With this program you can eliminate check writing, bank fees and postage costs.
Advantages
You provide FWCC with steady income all year long
You receive only one appeal letter a year
You can spread your tax-deductible contribution over the entire year
We reduce our administrative costs for fundraising and processing donations
Frequently Asked Questions
How does the automatic gift plan work?
You can have a set amount transferred from your bank account, or from your VISA, Mastercard, or Discover card to FWCC on a monthly or quarterly basis.
How can I increase or decrease my gift amount?
Just contact FWCC and tell us your new amount.
Will I have a record of my contributions?
Besides your monthly checking account statement showing the date and amount of the transfer to FWCC, we will send you a year-end statement listing your donations.
What if I change my mind?
Just write us if you want to stop the automatic transfers or if you move or change banks. To change or cancel authorization, please let us know 15 days in advance of a scheduled transfer date.
How much can I give each month?
Any amount, but the minimum for processing efficiency is US$15 per month.
Can I donate from outside the United States?
We can accept international credit card transactions. Direct bank transfers must be drawn from US banks.
---
Financial Resources
Donating Securities
Legacy Giving
---
Get involved
Find out how you can help FWCC and your local meeting